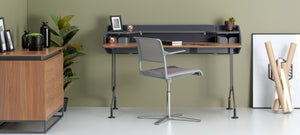 "Creativity rises in places where comfort comes to the fore with a sense of belonging."The office of the future, where the concepts of business and work are free from the boundaries of predefined locations and time incorporates a work culture that is based on teamwork and collaboration of employees who act with a sense of creativity and responsibility at any location, as well as motivation and trust, now more than ever.Aesthetics, which is offered by technology and digital transformation, triggering the ability to act and think in innovative ways in all areas increases efficiency and supports employee autonomy and thus...
---
Bürotime, exports its products to all over the world following first international sales in 2002, continues to increase global market share. Having completed its large investments abroad during the last three years, Bürotime has become a global player in office furniture sector with its concept showrooms in Europe, Middle East and Africa. On September 11, 2019 the brand has added Athens to its franchises that opened across the Balkans in Kosovo, Bosnia and Herzegovina and Macedonia in 2018. Now, it reinforces its dominance in the region.Bürotime aims to carry its domestic leadership to the global market with its designs that fit the...
---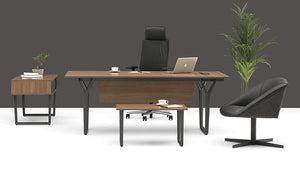 The winners of the German Design Award 2019, a prize that is awarded by the German Design Council in order to discover, present, and honour unique trends in design, are announced.Giving a new impulse to meeting areas with its elegance and strength, Note proved its international success once again with the German Design Award, one of the most prestigious design awards worldwide with the motto "the award which makes success visible" after the Design Turkey, Red Dot and iF Design Awards.Designed by Utkan Kızıltuğ and Arif Akıllılar from b.design team, Note, which has led the Turkish design identity to the international arena thanks to their authentic and innovative designs, was built...